Restaurant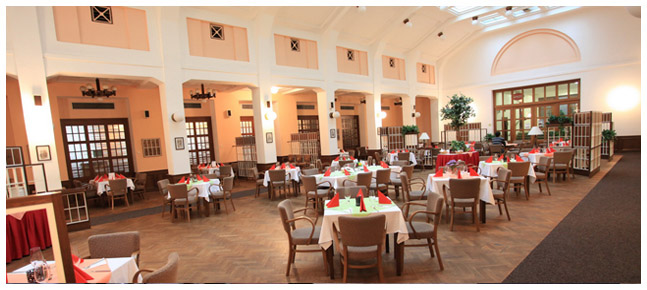 THE ACADEMIC RESTAURANT
OPENING HOURS:
Monday - Thursday: 11.00 a.m. - 8.30 p.m.
Friday: 11.00 a.m. - 3.00 p.m.
Saturday - Sunday: Closed
(opened if required)
In the restaurant is available WIFI. Waiter has a password
CAPACITY:
140 seats.
WHAT THE RESTAURANT CAN OFFER:
The Academic Restaurant can organise receptions independently, or in collaboration with the congress hall, and can provide food for event participants in the congress hall. A rich selection of traditional meals and specialties of Czech and international cuisine. Capacity: about 140 seats. We are ready to meet your special requirements. Our staff is happy to provide services for you.
THE ACADEMIC RESTAURANT SALOON
The saloon offers you an exclusive ambience. Excellent cuisine, trained and obliging staff. A beautiful interior, with a bar. Ideal for a working lunch, for a business event, etc. Capacity: 30 seats

We offer fine environment with great cousine and well-trained staff. A capacity of 140 places all ready to meet your highest requirements.